Join us for any of the following classes which run every week. Join us online, in the comfort of your own home, or in Lorraine's studio.
You'll be amazed at how Lorraine can help you online, read some of the comments at the bottom of the page.
Join your yoga class in the way that suits you best. 
Online
Join online, from the comfort of your own home. If you wonder about online Yoga, read some of the comments at the bottom of the page.
You'll be amazed at how Lorraine can help you and develop your yoga skills in your online class.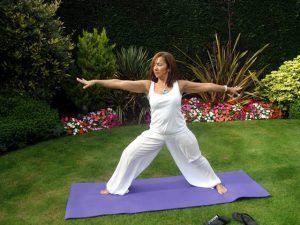 In the studio
Lorraine's studio is managed in line with government COVID-19 guidelines, to ensure your safety.
However this reduces capacity and needs to be carefully managed, so you will need to book early.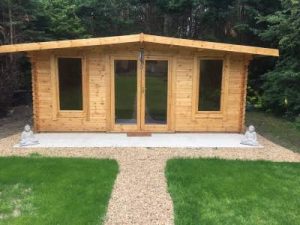 Lorraine is a wonderful Yoga instructor. She is truly a natural talent. Lorraine's genuine nature is evident as she guides you on your Yoga journey. I leave her classes both relaxed and full of positive energy. She is everything you want in a Yoga instructor!
Great! Easy to use app. Was able to do my Pilates on lockdown without a hitch 🙂
Excellent Pilates lesson with a great teacher. Brought some much needed exercise into my lockdown experience!
A Good start to Yoga.
I have found being taught by Lorraine a satisfying experience, she has a very relaxed way about her!
Being a dog lover myself, I like to see Patch getting involved!
Easy to sign up and access!
One to one instruction
If you would like individual tuition, in your favourite style of yoga, at your pace, these can be arranged at times to suit. Individual tuition can be online or you can visit the studio.
Cost £40 per hour
Lorraine's online classes
"I never thought the day would come when I would take my classes online.
That day did came when Covid 19 stuck last year and we went to lockdown. I'll be honest and say it was a hard adjustment for us all. There was a big learning curve, not being on mute and making sure everybody had their camera in the right place. Within a couple of weeks the sessions improves as both the students and I learned more.
If you have never tried online yoga before, give it a go. I can help you through the process and people rapidly find they love it. Two big plus points are that you don't have to travel and you don t have to arrive early to get your space in the studio; your yoga is now in your own personal space.
There is a waiting room to allow students to arrive early and set themselves up.
Once you're logged in I can demonstrate the moves and talk you through them, then I'll watch you to make sure you get it right.
The other great thing is at the end of a session you can stay in relaxation if you want to."
YogaLorraine excellent class Yin Yoga in the evening promoting deep sleep.
Lorraine's yoga and Pilates classes are so sensitive and easy to follow, she really cares about her student and you get so much out of her classes. She's got a great sense of humour too. I would 100% recommend Lorraine's yoga and Pilates classes, you won't be disappointed
I was pleased with the way this came online on time. This was a yoga practice with Lorraine Jaye which was very good.
Lovely Yoga Session. Had a lovely yoga session. Lorraine shows us how to adjust the poses if injured and explains the benefits. She is inclusive and very positive- that's why I enjoy her classes. Thank you
Great class! Felt very relaxed. Will definitely continue with this relaxing yoga class. Lorraine is an amazing teacher and love the way she introduces chanting and explains the benefits of some of the yoga poses.
Worked hard without even realising it and so relaxing. Excellent Yoga practice.